Soccer Sport Club provides you all the leagues' live scores, stats with lightning-fast speed to keep you up to date with the world of soccer. Latest news makes it easy to track and follow your favourite teams and players. No time to view the full match? Our Highlight feature lets you never miss a moment of the action.
With our app's live scores feature, you can stay up to date with all the latest scores and results, as they happen. You can track your favourite team's progress, follow your favourite team, and get live updates on all the biggest games. Our app's live scores feature makes it easy to stay on top of all the action.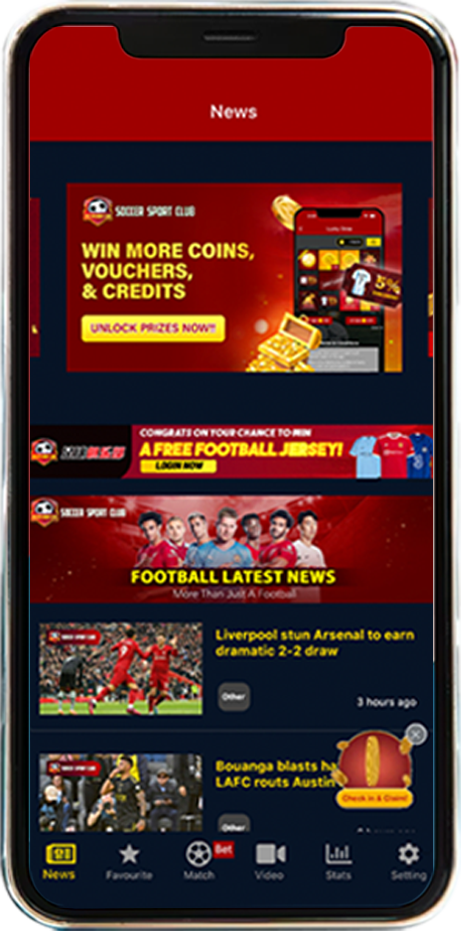 We also bring you all the latest football news, right to your fingertips. With our news feature, you can stay up to date with all the latest transfer rumours, team news, and analysis, so you never miss a beat. Whether you're a fan of the Premier League, La Liga, Bundesliga, Ligue 1 or any other league or competition, our app's news feature has got you covered.
We know that not everyone can watch every match fully, but with our app's highlights feature, you'll never miss a moment of the action. Our app recorded down all the match highlights of those big and small leagues. So that you can watch highlights from all the games and catch up on the best goals, saves, and moments.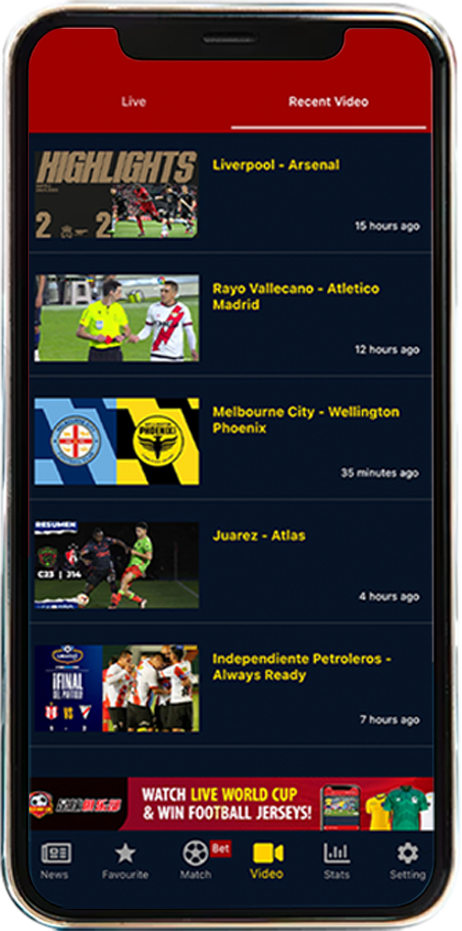 You can get the latest result fast. Almost update live.
It is useful with a lot of features for football lovers!
Is Soccer Sport Club free to join?
Yes, you can join us by subscribing for Free. However, free accounts are able to access most of the features, but not fully.
How long does Soccer Sport Club update the news?
We update the news daily. You will get the latest news & they are from every league in the world.