South Korea's number one striker Son Heung-min wore a mask to train on Wednesday, and he expressed his hope to spend an unforgettable World Cup with his teammates.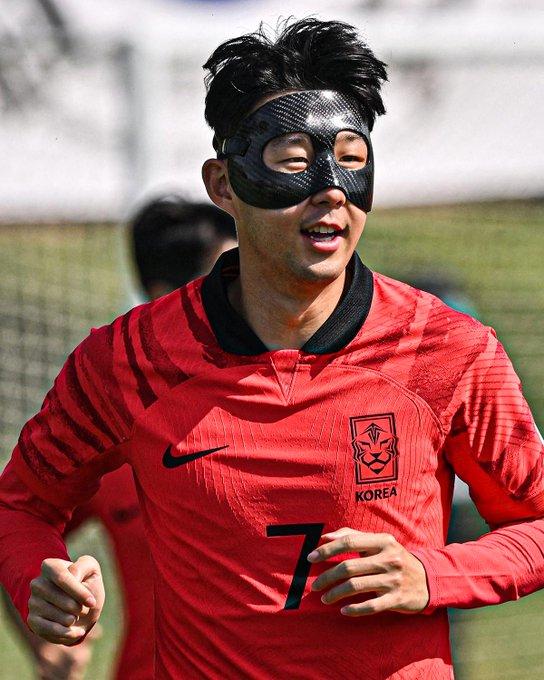 18 of South Korea's 26-man World Cup squad arrived in Qatar in the early hours of Monday morning. After that, in addition to Son Heung-min, other players who played in Europe also joined one after another. They had already conducted their first training that night.
Son Heung-Min flew to Doha on Wednesday to meet with the national team. Before starting training, he took a group photo with his national team teammates.
During training, he wore a protective mask and seemed to have no problems.
Son Heung-Min said: "We just need to continue to monitor the situation and see how my recovery is. As I have always said, I will do everything possible to ensure that I will not let anyone down. I want to spend an unforgettable World Cup with my teammates."
The 30-year-old captain has scored 35 goals in 104 games on behalf of the national team and is one of the three South Korean internationals selected for the World Cup for three consecutive years.