The 16th round of the 2022/23 Premier League season began to be contested. Manchester United narrowly defeated Fulham 2-1 away. Eriksen good pass and 18-year-old teenager Garnacho scored in the 93rd minute.
Manchester United has won 11 wins and 3 draws against Fulham in the past 14 times. The last time Fulham won against Manchester United was in 2009. The two sides have played 30 matches in the history of the Premier League, with Manchester United winning 21, drawing 6 and losing 3, including 9 away wins, 4 draws and 2 losses. The two sides have played 83 matches in history, with Manchester United winning 52, drawing 18 and losing 13. Fernandes, Elanga, Martial rotate their appearances.
In the 14th minute, Martial passed the ball, and Fernandes's shot from the left rib of the penalty area was deflected after being blocked, and Eriksen broke through from close range.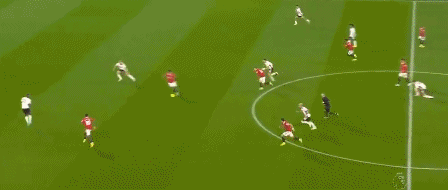 Manchester United 1-0, Eriksen
Fulham equalized in the 61st minute. Cairney passed on the left side of the penalty area and James stabbed into the net from close range, 1-1.Manchester United's lore in the 93rd minute, Eriksen passed straight, and Garnacho shot low into the far corner from outside the upper left corner of the penalty area, 2-1.
Fulham 1-1, James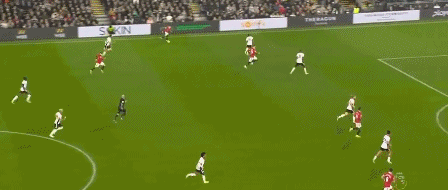 Manchester United 2-1, Garnacho