Argentina vs. Croatia in the semi-finals of the World Cup.In the first half, Alvarez made a point and Messi broke the goal with a point shot, and then Alvarez counterattacked from the backcourt to break the goal in one stop; in the second half, Messi assisted Alvarez twice, and finally Argentina 3-0 Croatia advanced to the World Cup finals, Argentina will face the winner between France and Morocco in the final.
Key events:
35' Alvarez's shot from the penalty area caused a foul on Livakovic in the penalty area. The referee awarded a yellow point penalty, and Messi broke the goal with a point shot!Argentina 1-0 Croatia;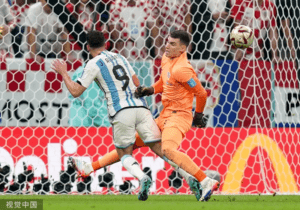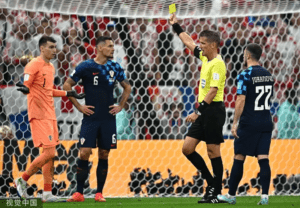 57′ Messi and Alvarez hit the wall in the penalty area to cooperate, then Messi hit the goal from a small angle and was saved by Livakovic;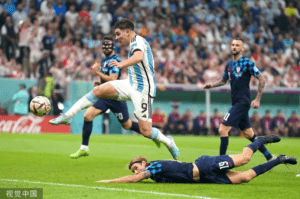 69′ Messi's low flat pass from the bottom line on the right side after wiping Guevadio, Alvarez easily pushed and broke the goal to complete the second time!Argentina 3-0 Croatia.