France defeated Poland 3:1 to advance to the quarter-finals of the World Cup. Mbappe dominated the game with 2 shots and 1 pass.
Qatar World Cup 4 games, he has scored 5 goals, top scorer list. According to Squawka statistics, in this World Cup, Mbappe leads in five statistics, namely the number of goals involved, the number of goals scored, the number of shots, the number of shots on target and the number of touches in the opponent's penalty area.
In the 2018 World Cup in Russia, Mbappe scored 4 goals in 7 games and finally helped France win the World Cup. Four years later, the 23-year-old and 349-day-old French striker has become stronger – after four games in the World Cup in Qatar, he has scored five goals. In the 11 games played in the two World Cups, Mbappé scored 9 goals, 5 of which were scored in the knockout rounds, against Argentina (2 goals) in 2018, Croatia (1 goal) and today against Poland (2 goals) scored in the game, and the gold content is extremely high. Judging from the World Cup performance alone, Mbappe is already far ahead of the "peerless twins" Messi and Ronaldo.
Mbappe scored 250 goals before the age of 24, Messi scored 197 goals at the same age, and Ronaldo scored 132 goals.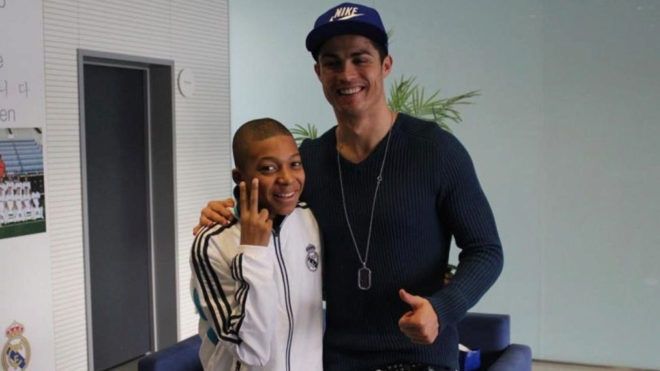 In addition, the 23-year-old Mbappe scored 250 goals and assisted 114 times in 360 games, surpassing Messi (148 goals + 68 assists) and Ronaldo (118 goals + 69 assists).
Mbappe scored 5 goals in the knockout round of the World Cup and is the youngest player to do so since Pele in 1958. In the knockout round, Messi scored 1 goal and Ronaldo has yet to score.
Also, with 9 goals, Mbappe surpassed Pele to become the top scorer under the age of 24.
More similar contents from Soccer Sport Club
Watch World Cup & Live Matches on Soccer Sport Club Official Channel