#Player of Iran team Kneeling and Crying
During FIFA World Cup yesterday, Iran 0:1 United States, Iranian player knelt down and cried. Throughout the game, the Iranian players seemed preoccupied, their movements deformed, and their psychological pressure was particularly obvious. Looking back, the United States played with ease. After the game, the American footballer comforted the footballer of Iran.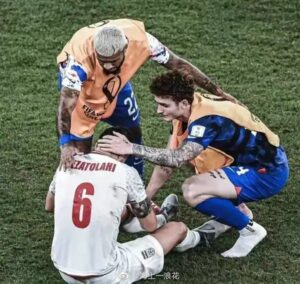 Moreover, the United States vs. Iran game has aroused the attention of the world, and its significance goes beyond football itself. Captain of USA Team Pulisic kept his goal in the 32nd minute of the first half until the end. In the end, the United States won by one goal, and the second place in the group advanced to the 1/8 finals.
According to the points situation before the game, Iran only needs a draw to overwhelm its opponents. But Iran did not pose a threat to the United States goal for most of the game, and it was not until the end of the game that the attack wave was launched, but it was too late. In stoppage time, Taremi went into the penalty area and then fell to the ground. Iranian player believed that the US team had fouled in defense, but the referee did not award a penalty.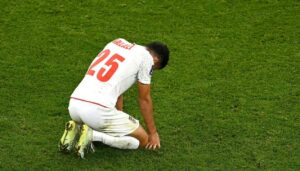 Iran could not change the fate of failing to appear in the group in the 6 World Cups. Iranian players wept sadly, and American players sent them comfort. This is what football should be, pure football above all else.
More similar contents from Soccer Sport Club
Watch World Cup & Live Matches on Soccer Sport Club Official Channel